When we bought our home in 2016 it was a fairly typical Oak Island house built on pilings to protect from flooding. It had a small section under the house finished for storage and in 2017 I divided that to create a 100 square foot office for me in the front section and storage in the rear.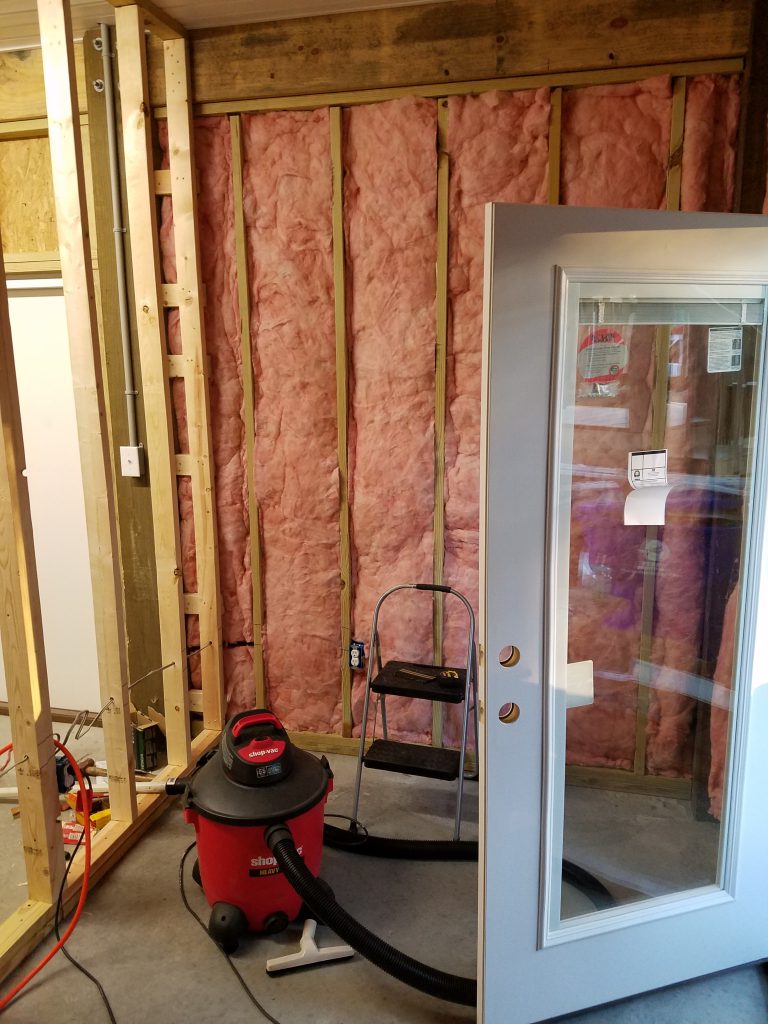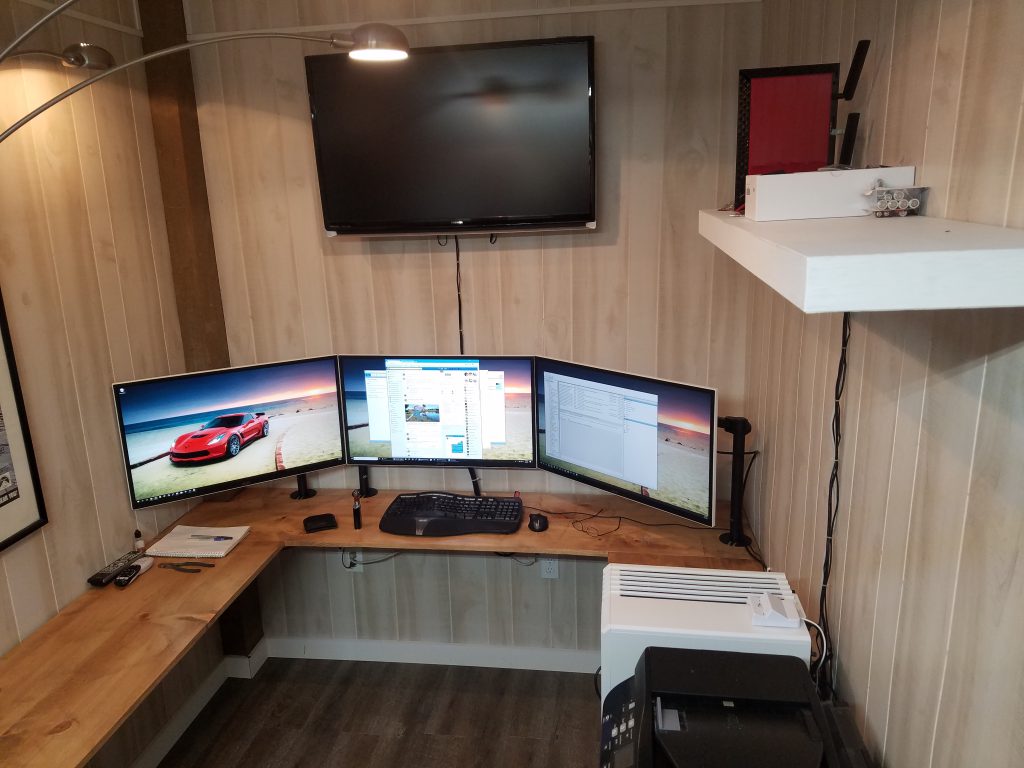 A year or so later, I removed that wall, moved my office to the back corner, and used the entire room as a workshop.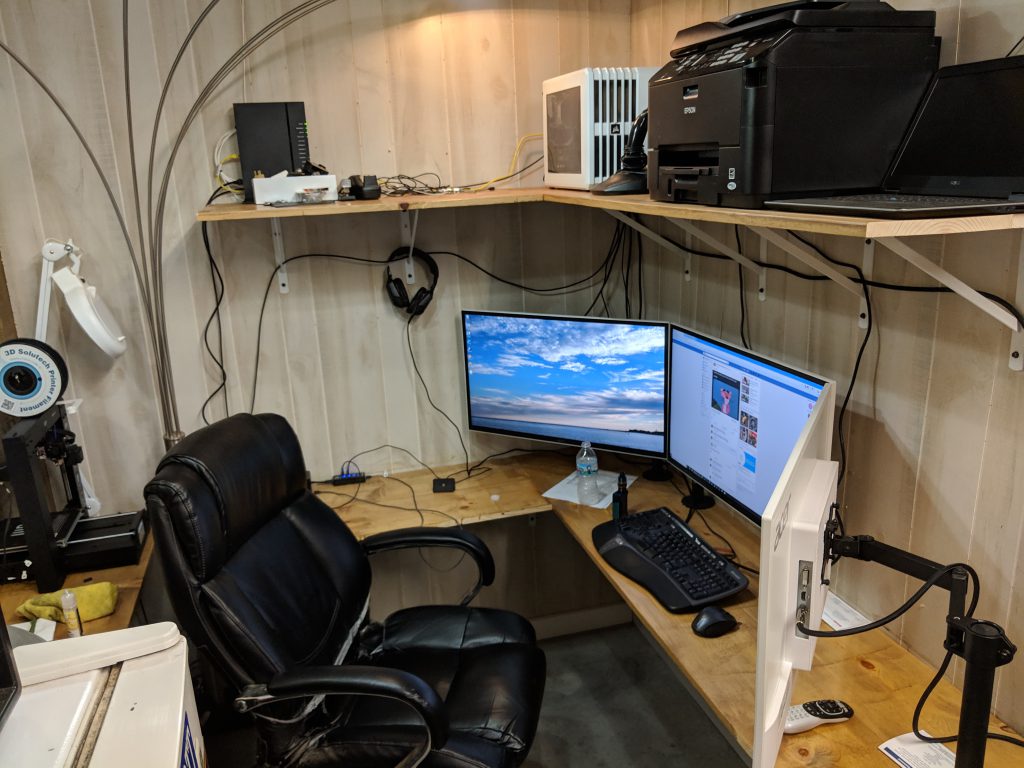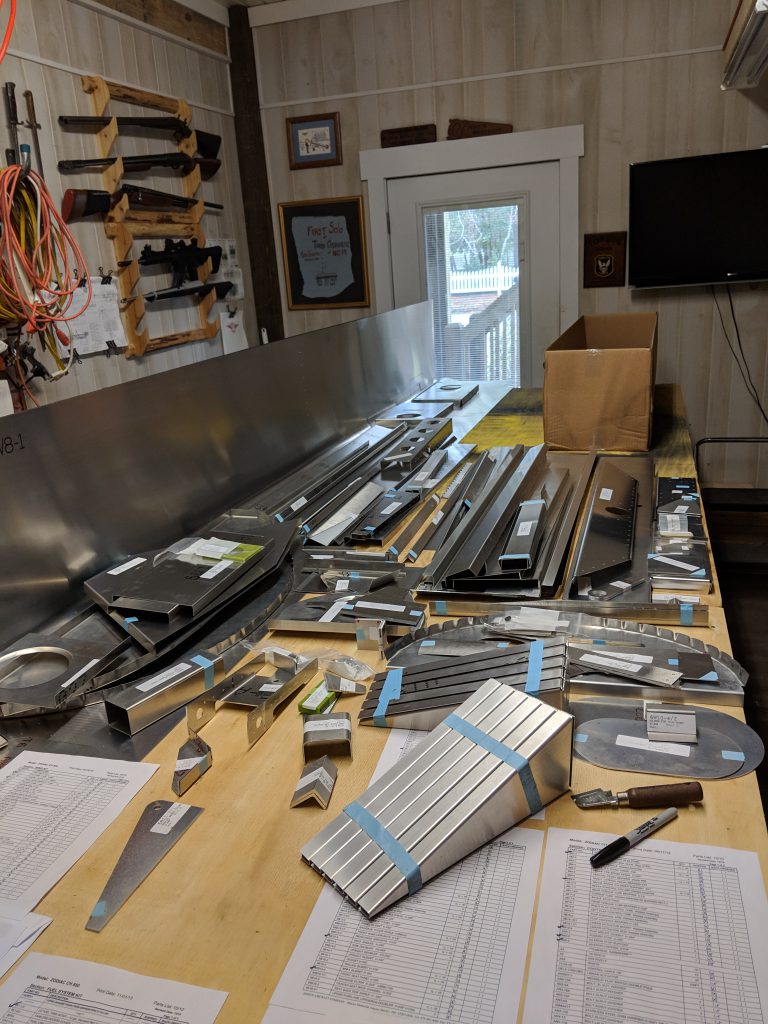 It was too small for a workshop, so in 2020 I enclosed almost the entire other side under the house to create a 400+ square foot workshop.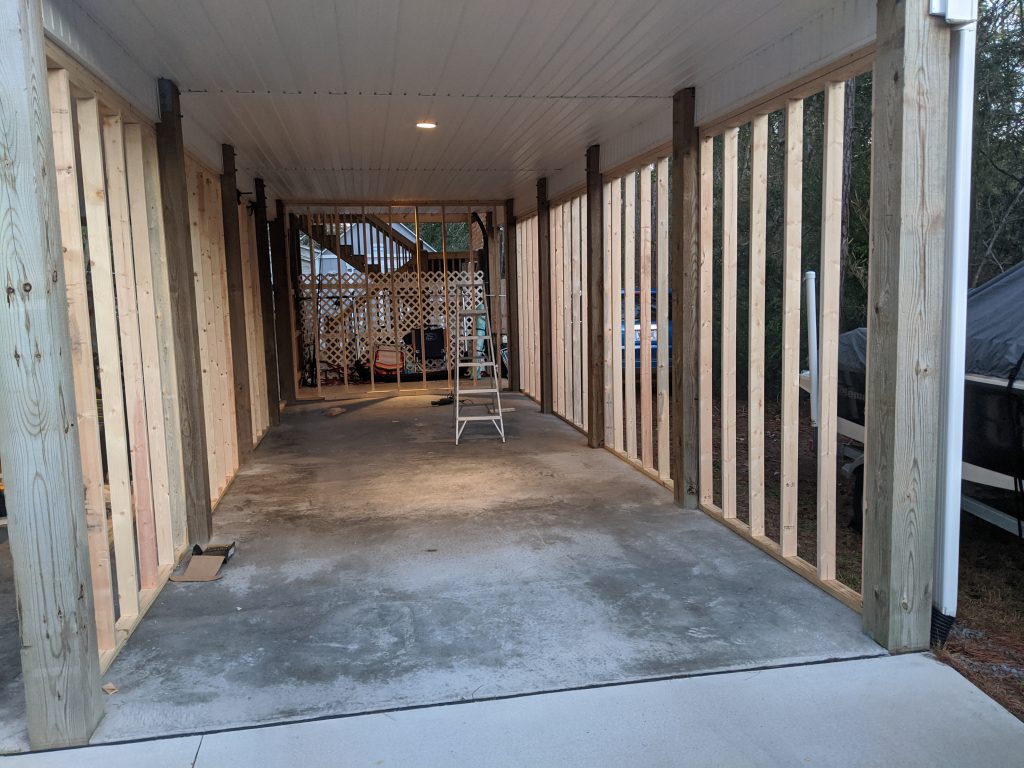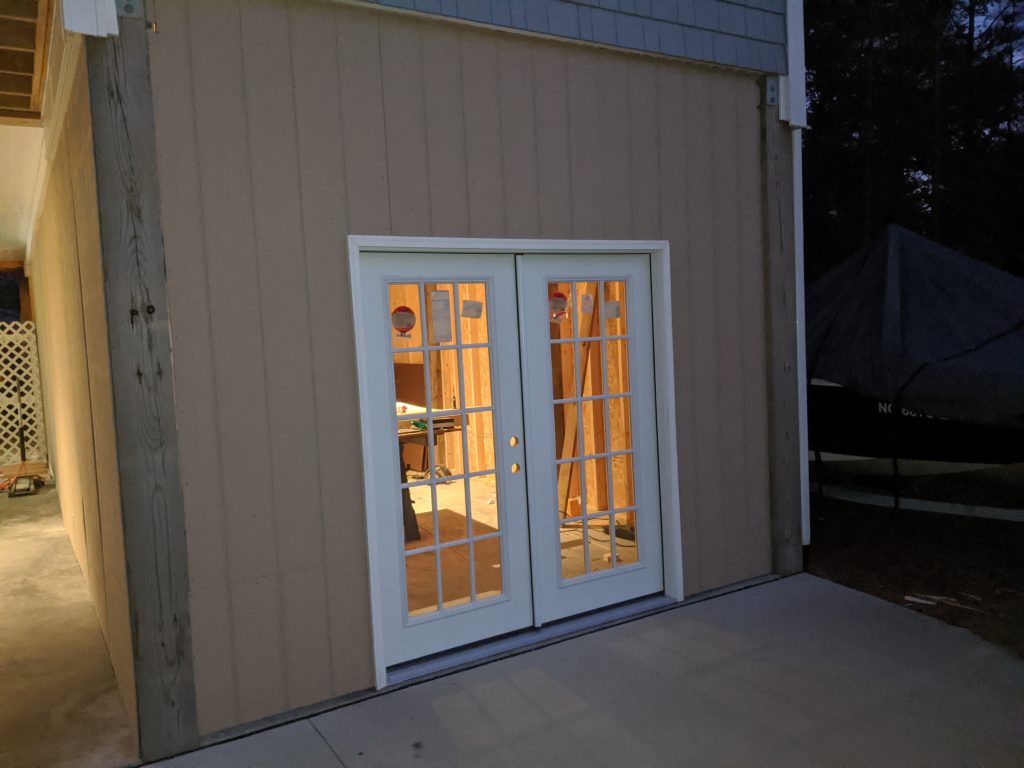 That made for a much better workshop. My office now had the entire original storage area, which was now used mostly for storage. All was good for the next 3 years. Then we decided we wanted to properly finish the interior of the storage room. It was already insulated and had a nice exterior door, so the only things that needed to be done was a small amount of framing to remove a double door, frame around electrical and plumbing service, and open a small pass-through (not really a door) to the downstairs bathroom. That plus drywall, paint, and proper flooring would give us a really nice downstairs area.
But since my office was located in this room, I first needed to build a new office. When I built the workshop in 2020 I did not go as far back as I could have, leaving space for me to park my kayak behind it, between the back wall and the rear stairs. We decided to enclose that section using the same materials used for the workshop to create a 12′ x 7′ office area.
To save money, I moved the glass double doors from the workshop to the new office, the solid double doors that used to lead to the storage room to the workshop, and enclosed the last area between the pilings. It's a small office, but more than enough for me, and very easy to heat and cool.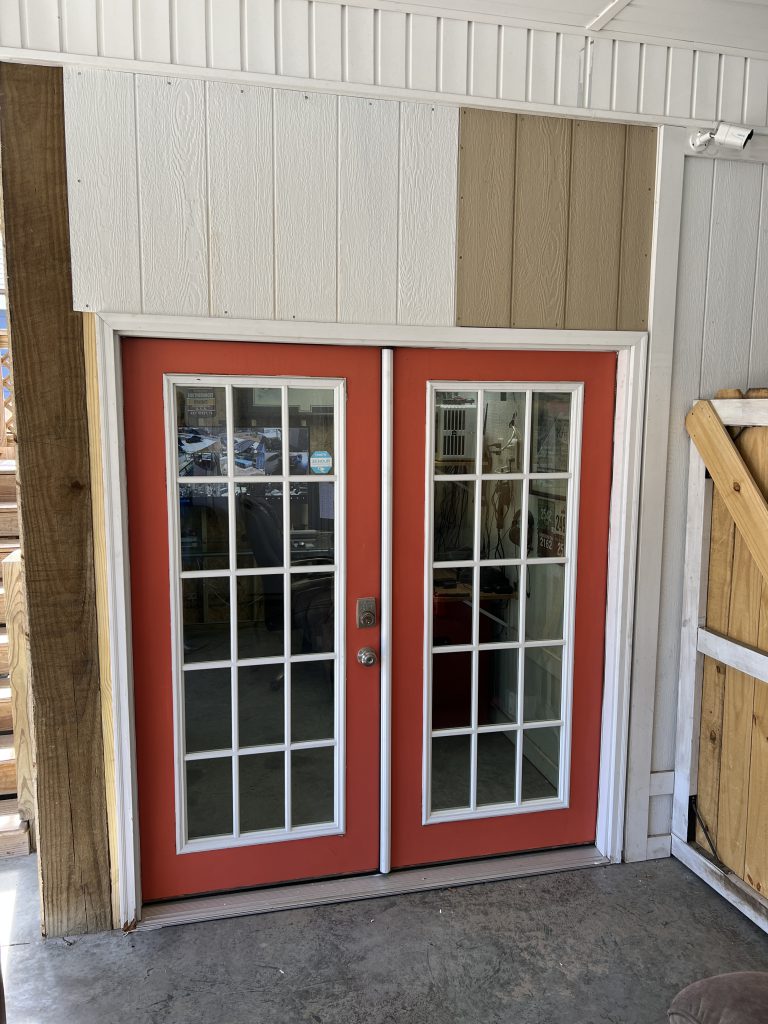 Now that the office was moved, we could concentrate our efforts on the real project. Since there was very little framing that needed done, I decided to start with the drywall. I tore out all the old plywood and paneling and relocated the plumbing line for the exterior spigot. I spent a little extra for moisture and mold resistant drywall because this is the lower level and it is hot and humid along the coast.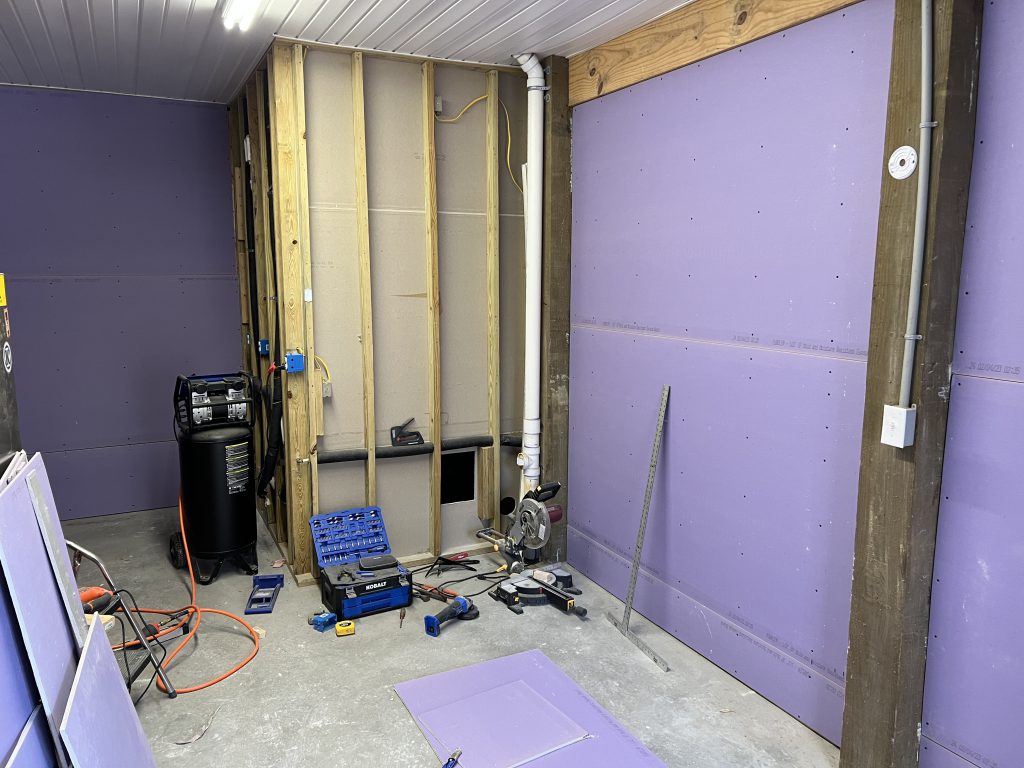 Not wanting to move major electrical or plumbing, I decided to make a "closet" around the hot water heater and other hard-to-move things, and not drywall inside that area.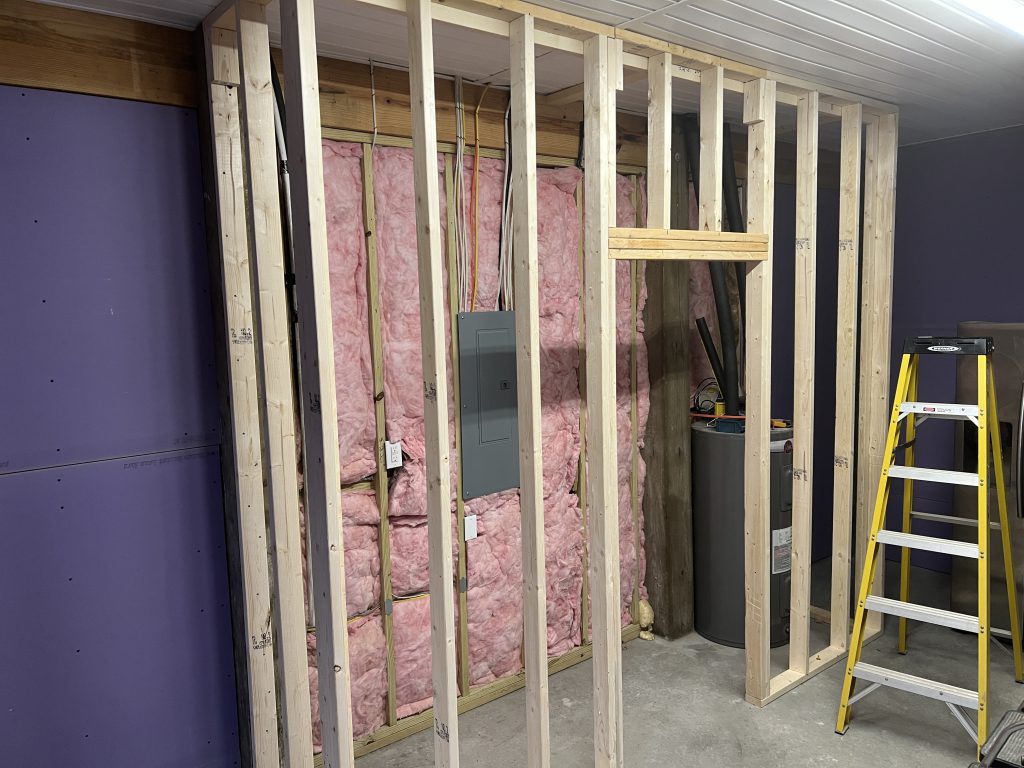 For cost and ease of installation, we chose 7mm vinyl laminate flooring, a couple gallons of light green paint, mostly reused and donated trim, and voila! A very nice area, complete with loft and access to the bathroom. It took about a month of nights and weekends to complete this project with a total cost, including the new office, of less than $3,000.