My latest project is restoring a 1965 Ford Mustang Coupe. I found a nice starter project from a guy in Raleigh back in late November, rented a U-Haul trailer, and dragged it back home. It was reported to be in running condition, although we could not test that theory, but is very complete. Here is what she look liked when I brought her home.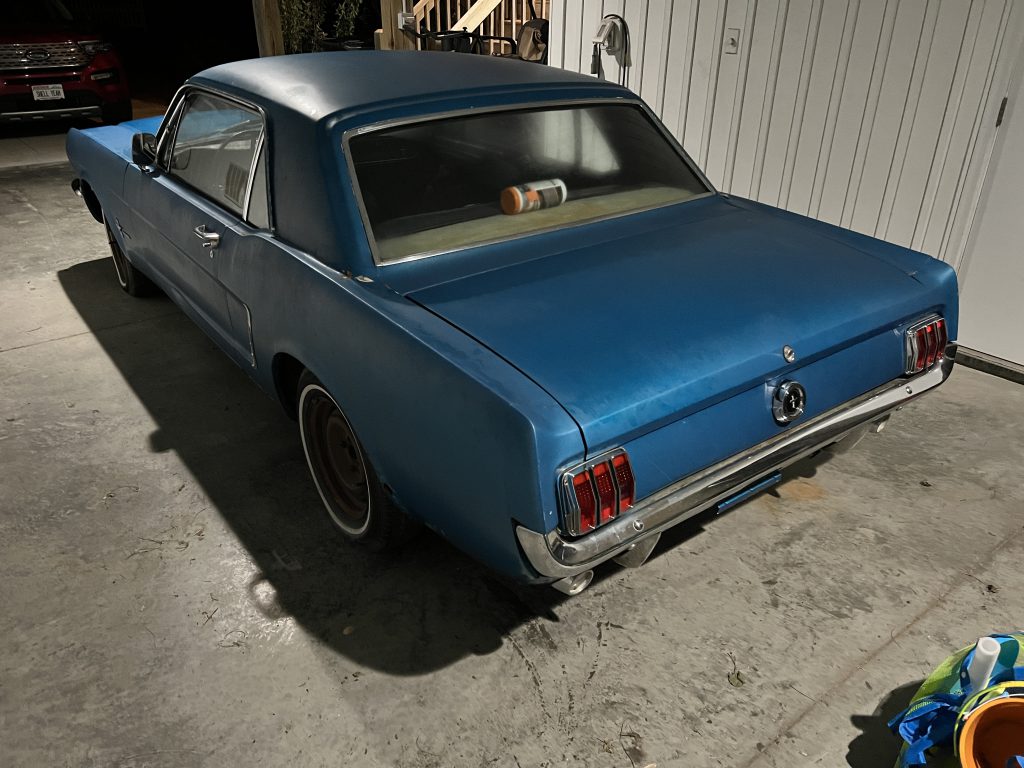 The data plate shows she was originally Wimbledon White, which is still visible in some places, and was built in August 1965 in San Jose, CA. I suspect this car was restored, at least partially, once before in the 80s and that is likely when it was painted blue. It has the 200 cubic inch inline 6 cylinder engine, C4 automatic transmission (with a severe leak), and no power steering or brakes. It's about as simple as a car can get, and will make a great restoration project for me.
I am in the process of tearing it down now and finding all the things she needs. To my surprise, I have found (so far) very little rust damage. The floorboards look very good, with only 2 spots needing patches welded in, and they are original. There is rust on the rear left quarter panel that will require a patch panel, but the body looks to be amazingly straight, original, and rust-free. There is a mild dent in the driver side door that I think can be fixed. The front seats have been recovered and look good. The back seats looks good but is torn on the bottom rear. You can't see it, but I will likely fix or replace it. There wiring is mostly good with a few crappy splices to repair. The carpet is shot, but the sound deadening rubber underneath is fine. The dash will need replaced, but all the glass and original brightwork is in good to very good condition. I have bought a set of American Racing 14″ wheels to replace the poverty caps it came with, and will repaint the car in its original white color.
As of today, I have removed the hood, engine, transmission, exhaust, front fenders, doors, and interior.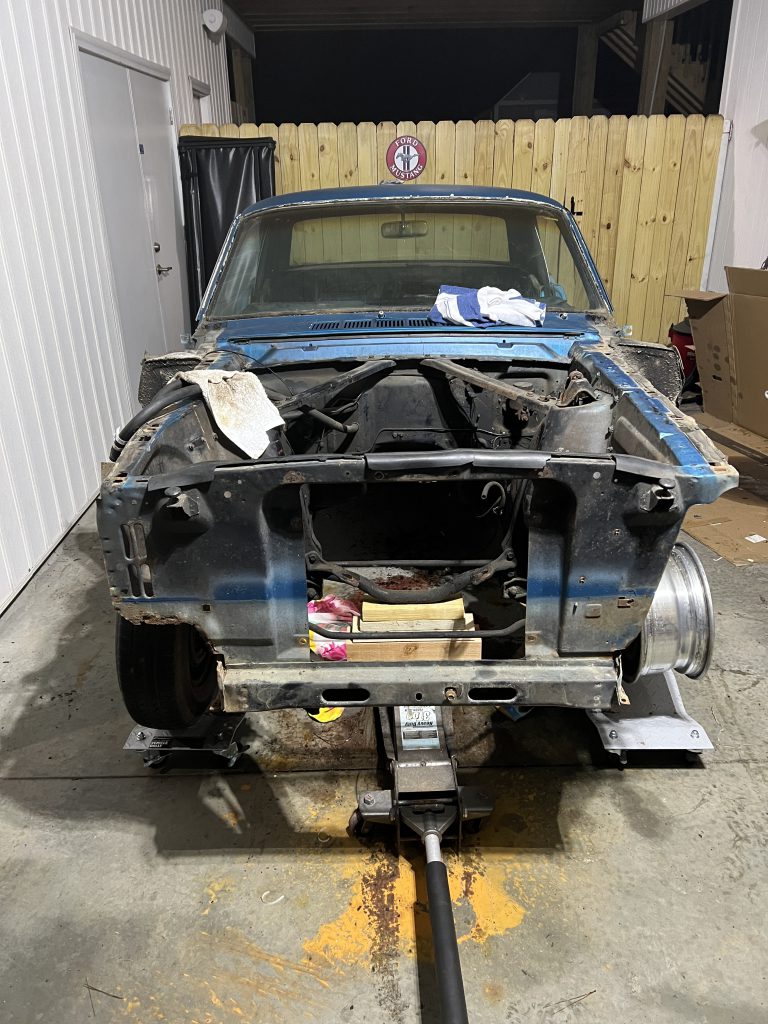 My plan is a full frame-up restoration, so I have to completely strip the car down to the unibody frame. I have designed a Redneck Rotisserie (tip over jig) that I will build to allow me to roll the entire chassis 90 degrees to clean, repair, and paint the undercarriage. Once that is complete, I will start the process of restoring and reassembling everything from the ground up. I expect this will be a 1 to 2 year project. I am not building a racer or hotrod, and will rebuild the 6 cylinder engine and automatic transmission, probably hopping it up just a little bit with headers and maybe fuel injection.